Strengthen liquid anti wear abrasion resistant epoxy compound rubber coating
used in vacuum rubber belt filter conveyor belt repairing and protecting

The deposited adhesive layer and core layer of rubber conveyor belt,if there are parts damaged or abrasion,liquid and the foreign pollutant will immerse the
deep layer of the rubber belt,will enlarge the injured part of the rubber belt,give rise to shorten the working life of the rubber belt,especially for steel wire rope conveyor belt,if the steel wire rope is exposed,don't try to repair will not be able to run normally,may also be faced with scrap,this will make a big effect/impact
to the company's production schedule,and the cost is also expensive for replacing the new conveyor belt.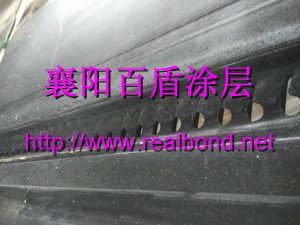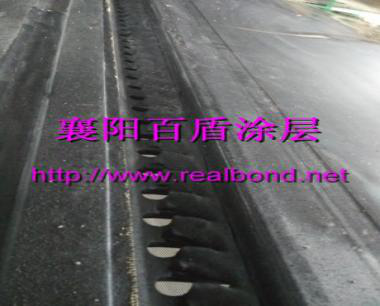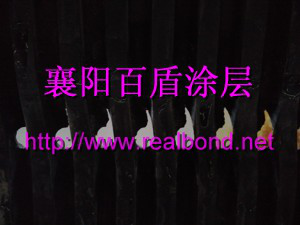 May of 2016,The vacuum rubber belt filter conveyor belt of dilute acid magnesium removal workshop section from Nanzhang Dragon Python Phosphorus
Products Co., Ltd(Sichuan Dragon Python Group) has serious abrasion,affect the normal production,this belt filter conveyor belt(commonly known as
rubber belt) slide contact with the vacuum chamber,come into being a circular friction,and finally it will wear into a band form groove in the drainage
holes part,if you don't repair it in time,the conveyor belt is about to discarded,affect the normal production,and even bring the loss and stop production,
the costs of replacing the new rubber belt is more than 50 thousand USD.
 
Conveyor belt strengthen liquid anti wear abrasion resistant rubber coating which developed by our company,it has good effect based on the abrasion of
conveyor belt,the working life after repairing is equivalent to the new rubber belt or longer than the new rubber belt,the total costs of finishing repairing is
about 1/10 of the rubber belt's value(the costs of replacing the new rubber belt is more than 50 thousand USD),and the repairing process is site operation,
without disassembly,the repairing construction period is short,it can avoid the benefit loss of company effectively,it also saves a lot of money of buying the
new rubber belt.
 
How to use of our conveyor belt strengthen liquid anti wear abrasion resistant rubber coating:
1.Clean up the pending-smear area and dry it by the airing.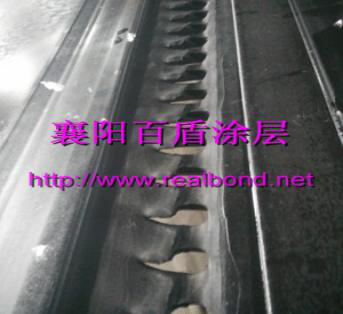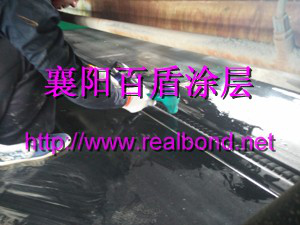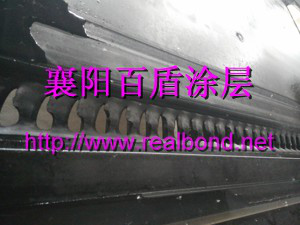 2.Polishing the surface with electric wire brush to reveal the fresh rubber substrates.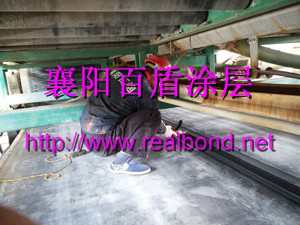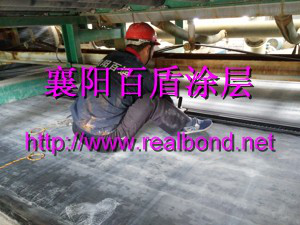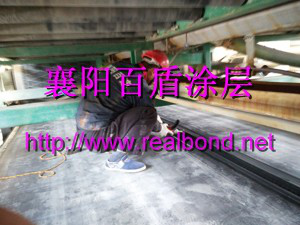 3.Wipe off rubber powder from surface with toluene or dry duster cloth.
4.Leaking stoppage with PVC plastic pipe and special adhesive
5.Brush coating the prime coat and dry it for 30 min(do not operation on a rainy or big humidity day)
6.The preparation of liquid anti abrasion wear resistant rubber coating according to the mixing ratio,and brush coating or pouring on the abrasion part of
the conveyor belt,it can be starting up after curing for 6-12 hours at room temperature.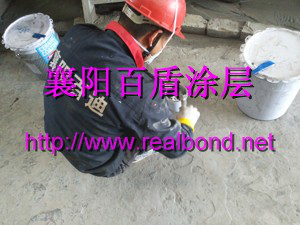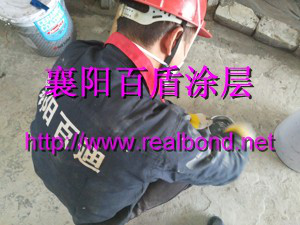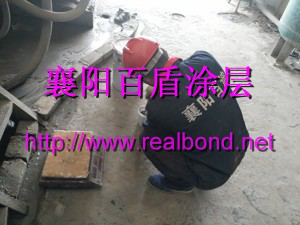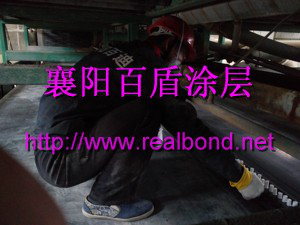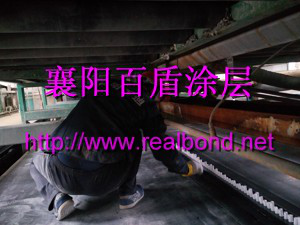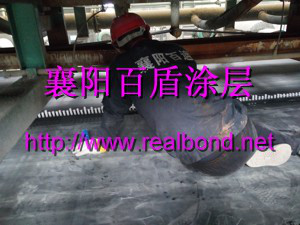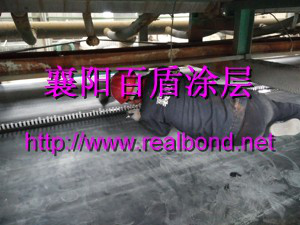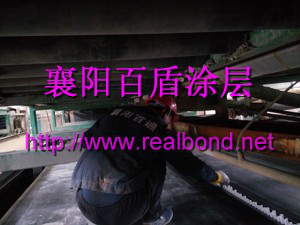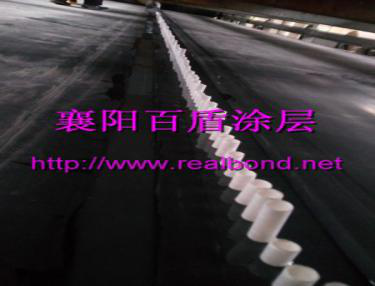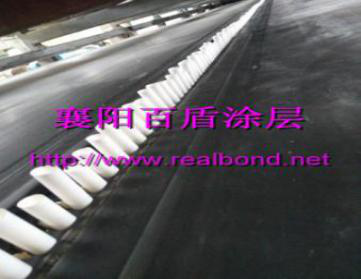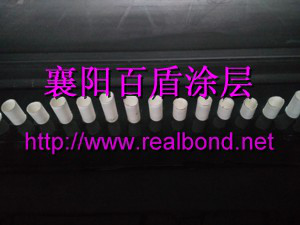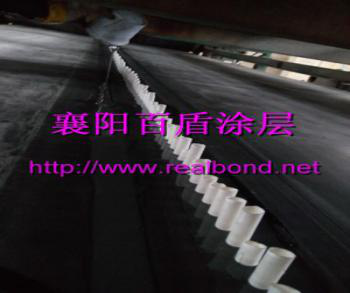 The effect picture after repairing: